Annotated Bibliography
Preparing annotated bibliographies can be a challenge for many students because it can take a lot of time and requires several skills. These include the ability to provide concise descriptions, critically analyze works, and present the analysis succinctly. In addition, research skills are essential in preparing these bibliographies. Though not always required, your instructor can ask you to use annotated bibliographies in your work, especially in writing complex tasks such as research papers, thesis, and dissertations. Thus, you must take the time to write the annotations. You will also find the services of expert annotated bibliography writers, like us, to be useful. We will help you submit work with annotated bibliographies that are well written and uniquely done.
Receive 5% off ALL your Orders with Discount Code:
Receive 7%, 10%, or 15% off ALL Orders if you are a Returning Buyer. Generate a Code
What It Is
The annotated bibliography is a list of citations and a brief description of each source cited. It is the same as regular bibliographies except that it includes an annotation, a brief description, and/or critical evaluation of the work cited after each citation. Typically, it describes and/or analyses the view, clarity, and authority of the author. The annotation can also present your insights and thoughts on the work being cited. It does more than present a list of sources of information used in the piece of academic writing. It serves the purpose of proving your understanding of your sources, encourages critical thinking, contributes to the validity of your work, and establishes your competence as a researcher.
Privacy and Anonymity Guaranteed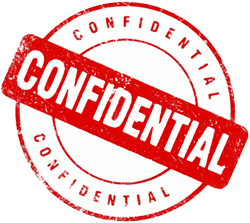 We only provide original, non-plagiarized papers. We never recycle, reuse, or resell papers. Placing an order on our website is safe, private, and anonymous.
Different Types of Annotated Bibliographies
There are different types of annotations, mainly summary and evaluative annotations. Thus the content of the annotation itself will vary depending on whether you are writing an evaluative, descriptive, or informative annotation. For instance, if you are preparing a descriptive/informative annotation, you will include a short summary of the material and a little information on the source and its author. For a critical/evaluative annotation, you will write a short paragraph evaluating the source and its author on areas such as objectives, biases, strengths, weaknesses, evidence, methodology, and uniqueness of the work. Write a short summary of the source with a mention of its intended audience and a critical evaluation. You should include an analysis of the relevance of the work to its field of study and its usefulness in your work. Relevant links to related works are also sometimes included. The good thing is that we can help you.
How We Help
We are a reputable academic writing company that provides annotated bibliography writing services. However, we do not just start and stop at the bibliographies. We offer different services as well. These include writing research papers, essays of all types, term papers, and dissertations. We also provide proofreading, editing, and rewriting services. By simply placing your order online or using any of our multiple contacts, you can get one of our expert writers to work on your annotated bibliography and more. We have the advantage of education and experience that will ensure the bibliographies are done according to the formatting style of your paper or dissertation.
Well-Formatted Bibliographies
We understand the current rules of APA, MLA, Chicago, Harvard, Turabian, Oxford, and other less common formatting styles. Therefore, you can trust us to deliver annotated bibliographies formatted according to the spacing, indentation, and margin rules of the format style you have specified. Aside from the formatting style, we will write the annotations in whatever writing style you desire, whether a paragraph or the more succinct, minimalist sentences characteristic of telescopic annotation writing.
Timely Delivery
Despite the amount of time and work that goes into writing good, annotated bibliographies, we ensure that yours will be ready on time. We respect your timelines and understand that you have deadlines you must meet too. Therefore, we do our best to deliver the best quality of work at the agreed time.
Relevant Sources
Since one of the problems for many students is that they lack adequate research skills, it is difficult for them to find and select appropriate sources. This, in turn, makes it difficult for them to come up with good bibliographies, especially if relevant links are to be included in the annotations. We do not have these challenges. We have a team of great researchers who will find relevant sources for you and do so in good time.
What More?
Affordable yet high-quality writing service, unlike that offered by companies that provide cheap but substandard writing services.
Secure and confidential ordering process that ensures your information is protected.
Customer support is available at any time, any day.
Revisions as much as is necessary and as per our Revision Policy.
Money-back guarantee as stated in our Money-Back Guarantee Policy.
How Our Process Works
Fill in our online form specifying as many details as possible.
Submit the request and make a payment.
Let us dedicate our time and effort to do your order.
Get your annotated bibliography and review it.
Trust our expertise today, and let us help you come up with the best annotated bibliographies.
---
Safety of Transactions

To guarantee that every client's security is assured, we do not ask for sensitive data, such as credit or debit card numbers. We do not store such data in our system. We only use PayPal as the authorized payment method.
Our Guarantees
Top-notch papers
Adherence to deadlines
Low-priced papers
Qualified, skilled writers
Round-the-clock customer care support
No extra charges for revisions
Bonus Services
FREE title/cover Page
FREE abstract page
FREE references page
Unlimited revisions in accordance with our Revision Policy