Book Report Writing
This is a common elementary-level school assignment. A book report presents a description, summary, and often, an evaluation of fictional and non-fictional books. They test students' knowledge and understanding of a book to ascertain whether they have actually read it. The main challenges that keep students from writing good book reports include lack of appropriate writing skills, the time to read books and write reports, they find it boring to read books, or lack of inspiration to write. The fact that it is not a real-world writing task may make a student less motivated to learn how to write a good report and put in his/her best effort when given such an assignment. Unfortunately for them, the fact is that writing at least one book report is part of the course work that the instructor expects to be completed. Whatever the reason for the inability to write a good book report, you can reach out to us and we will work to create a great book report worthy of a good grade.
Privacy & Anonymity Guaranteed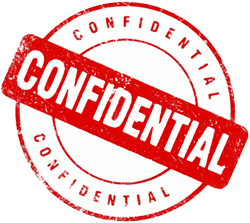 We only provide original, non-plagiarized papers. We never recycle, reuse, or resell papers. Placing an order at our website is safe, private and anonymous.
A Highly Reputed Academic Writing Partner
We are available to provide academic writing assistance that includes book-report writing and other types of academic papers and essays. If you need a fresh pair of eyes and minds to take a look at your book report and edit or rewrite it for you, our proofreading, editing and rewriting services will provide that benefit. We have accumulated experience over a period of several years, so we know what it takes to write a good book report. As our previous customers can attest, you can trust us to provide quality service and become a trusted partner to walk with and help you meet most of your academic obligations. Our book reports and other services can provide good templates and serve as useful study materials.
Affordable, High-Quality Reports
A good book report must follow certain rules and be structured in a particular way. The report can include a plot summary in which a short version of the story is presented together with explanations about your opinion of the book. It can also take the form of a character analysis, which focuses on describing the personalities of the characters and analyzing how they affect the book. Book reports can also focus on theme analysis where the main ideas of the book are explored. Regardless of the type, a good book report is expected to include the book title and author, the time and setting of the story, the names and short description of the book's characters, and examples drawn from the book to support your ideas and opinions. A discussion of the strengths and weaknesses can also be included in the report. While this may be intimidating to a student who has never written a book report before, we have the experience and skill that make such tasks a breeze. We are able to complete the process including reading the book to write good book reports within the time you specify. What's more, you won't need to break your bank to get this awesome service; our prices are very fair.
Readily Available Expert Help
We have a team of experienced writers who also have varying educational backgrounds, from undergraduates to Ph.D. holders, in different fields. Therefore, when you submit your order, you can be assured that you will be working with a qualified writer. They are not just friendly and competent, they are also professionals who are passionate about delivering the best service. If you need an update on the progress of your book report, you will get it easily through the account created when you place your order.
Custom Book Report Writing
Your satisfaction is the topmost concern for us. Therefore, we strive to deliver work that meets the requirements you gave us. Do you need your report written in a particular type of English, or formatted in a specific style; whichever instructions you give, the writer will follow them to the letter.
Satisfaction Guaranteed
Our book reports are customized to our clients' specifications. Therefore, you can trust us to deliver 100% original book reports; written from scratch. We don't take the quality of the work we deliver lightly, and that's why we double-check everything we write for errors, omissions, and plagiarism. Nevertheless, in the event that you are not satisfied with the book report you receive, you can ask for a revision at no extra cost. We also have a money-back guarantee policy that you should check out.
With our book-report help, you can complete your assignment and submit it on time. It is very easy to get in touch with us through the contact details provided. You can also have a live chat with us in case you have questions or if you need technical support on using our online services, which ensure that you get the best service conveniently.