Personal Statement Writing Service
Personal statements are a common requirement for admission to university and professional programs as well as jobs. They are written to provide a description of the candidates' strengths, weaknesses, characteristics, and achievements which are used to determine their suitability for the position. With so much importance given to it, it is imperative that special attention be paid to writing the best statement so that you will stand out from the rest of the applicants. If you find the task to be too challenging, you can contact us for assistance in writing unique personal statements.
Privacy & Anonymity Guaranteed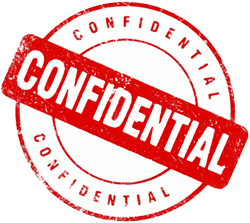 We only provide original, non-plagiarized papers. We never recycle, reuse, or resell papers. Placing an order at our website is safe, private and anonymous.
What You'll Get
We are a writing services company that provides reliable personal statement services. Our personal-statement writing services include writing the statements from scratch, proofreading, editing or rewriting your already written personal statement. so that you are able to submit one that is well done. There are two general types of personal statements. There are those that are comprehensive and allow you the freedom to write as much as the maximum limit allows. In this type, you can extensively address things such as who you are, what you have achieved, why you are applying, how the opportunity would impact your life and the community, and why you think your application should be accepted. The other type is one that seeks answers to specific questions. Whichever type you need help with, we can provide it for you. Here are the benefits you will get when you entrust this all-important task to us.
High quality yet affordable statement writing help : The quality of statements we provide cannot be outmatched. Our writers have a lot of experience writing personal statements and are highly trained for such kind of writing tasks. They understand what should go into a personal statement and what is irrelevant or inappropriate. They understand how important the language, writing style and formatting of the statement is to make the statement readable. They also know that the statement has to grab the readers' attention and hold it captive to the end, and thus they use the writing tools and skill necessary to achieve that goal.
Personal statement service provided by the best writers : Our team of writers is highly qualified to assist you. Aside from the years of experience they possess, they are educated and have university degrees. This team will provide personal statements of the highest quality. They will use perfect English to highlight your impressive personality aspects and career goals. Whether you need a statement for admission to an MBA, college degree, medical residency or law school, our writers, who have diverse educational backgrounds, will still deliver the best quality of personal statements that you will not find anywhere else.
Custom statements on time : Every person has their own strengths, weaknesses, and characteristics. The applications being made also vary with the positions being applied for. This means that the same statement that was written some time back for a different purpose, will probably not effectively sell your suitability for the current application. Whenever you contact us to provide statement writing assistance, we approach the task uniquely, making sure it meets your need at the specific time. For future applications, you will have a sample to refer to, but you can always ask us to help with a new statement customized to the current position. We never try to copy and paste statements done for other clients, or make a few changes and pass them off as new. You are thus assured of 100% uniqueness and originality.
Work directly with your writer : When you seek our writing service, we make sure that we match you with the best experienced writer to take up the writing of your personal statement. You are thus, kept in the loop throughout the process, and if you have ideas or additional requirements for the statement, you can easily let him/her know.
How to Hire Us
When you need our assistance in writing personal statements, the first thing you need to do is fill our online form and provide all the necessary details. Once you submit your requirements and finish the order process, sit back and let the work on your personal statement begin. We will deliver the complete statement within the time you specified. If you are not satisfied with the personal statement, just tell us and we will revise it to meet your requirements and expectations.
Writing Your Personal Statement
If you prefer to write your statement on your own but don't know how, here are a few pointers.
Your comprehensive personal statement must be an honest and confident account of your abilities, achievements, and personality written with a strong, attention-grabbing introduction, a coherent, logically flowing, and concise body, and a great conclusion. Any exaggerations and outright lies can land you in deep trouble.
Don't try to be funny, just interesting and engaging.
Always observe the rules of good writing and proofread it to ensure it is error-free.
If you must, use cliché phrases sparingly.
Write as though your life depends on it; because it does to a large extent, seeing as a personal statement could make or derail your dream depending on how well you write it.
Once you are through, let us help you edit it to perfection. If you specifically need editing, proofreading or rewriting services for a statement you've already written, the process to hire us is still the same, and the quality of service you'll get will still be outstanding.