How it Works
For you to have a rewarding experience with us, we believe it's important for you to understand our ordering process. The process begins with you placing an order or an inquiry. Placing an order is similar to submitting an inquiry. However, an inquiry gives you the opportunity to ensure that a suitable writer is available to complete your order before paying for it. When filling the order or inquiry form, it is recommended that you provide as much information as possible. This will make it easier for the writer to complete your work without clarification requests or revisions.
When you place your first order or inquiry, your account will be created using the details you will provide. Afterwards, you can always login to your account where you can:
View and manage your order including checking its status, uploading additional materials to guide writers, writing comments to support and writers, requesting for revisions and approving the order.
View all your orders and their history
Place a new order or inquiry
Edit your profile
Chat with our customer care representatives
Privacy and Anonymity Guaranteed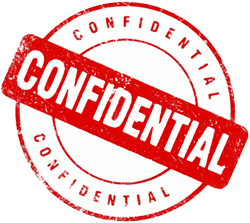 We only provide original, non-plagiarized papers. We never recycle, reuse, or resell papers. Placing an order on our website is safe, private, and anonymous.
At any one time, your order can bear one of the following statuses:
Inquiry Once you make an inquiry, you paper will be set to this status.
Waiting for Payment If you have not paid for an order that you have placed, or you have requested for more work that needs to be paid for, your paper will be set to this status.
Looking for a Writer Once you pay for an order that you have placed, we will start looking through our pool of qualified writers for the most appropriate one to work on your order. Until we find one, your order will retain this status.
In Progress Once we find the most suited writer, he or she will be assigned to complete your paper, and the order will acquire this status.
Checking for Plagiarism Your paper will be run through anti-plagiarism software to verify that it is 100% plagiarism free after the writer completes work on your order. During this process, your paper will possess this status.
Delivered Once the plagiarism check is successful, and we are sure the paper has 100% original, non-plagiarized work, it will be presented to you as a 'preview version'. Subsequently, your order will adopt the status 'Delivered'. The preview version will be locked, which means that you can view the paper, but you cannot copy, print or even edit it. Its sole purpose is to enable you to double-check the writing to ensure that it is competent and fulfils your needs. Once you go through this version, you can do two things: approve the paper or ask for a revision. If you don't act either way, the order will preserve the status 'Delivered' for a maximum of 14 days followed by automatic approval by the system.
Revision in Progress Your paper will adopt this status when you request that it be revised. We will contact the writer as soon as possible and instruct them to revise your paper as provided by our revision policy.
Approved After double-checking the preview version, ascertaining that its quality is adequate enough for your needs, and you have no additional complaints, you can click on the 'Approve' button and your order will be set to 'Approved' status. The paper can also be marked 'Approved' by the system if it stays on 'Delivered' status for up to 14 days without any action from you. After it has been approved, the final paper will be availed to you in an unlocked version (Microsoft Word) that is editable. You have the right to ask for a revision within 1 week (7 days) of the paper being approved, after which any revision will be treated as a new order that requires payment.
Dispute If you feel that paper is substandard or its quality is not satisfying, you can ask for free revisions or contact our customer care agents to assign your paper to a new writer. You can also contact the same agents and ask them to set the paper on 'Dispute' status by writing a comment on your order. The dispute resolution department will closely work with you to identify and solve the problem. However, prior to asking us to set your order on 'Dispute' status, kindly note these points.
Canceled The customer can request the cancellation of an inquiry or an order. Once this happens, the customer might receive a refund as specified in our Money Back Guarantee Policy. Our customer care representatives can also cancel your paper or inquiry on rational grounds. For example, if a customer makes an inquiry and they do not respond to our communication for a reasonably long period of time, it may be canceled to allow our customer care agents to attend to other orders in progress.
Do you have any proposals, questions or even complaints concerning our ordering process? Feel free to air your views by contacting our customer care representatives through chat, email or phone. They are always ready to assist you where possible.